Main content starts here, tab to start navigating
Menus
Slide 1 of 6
Slide 2 of 6
Slide 3 of 6
Slide 4 of 6
Slide 5 of 6
Slide 6 of 6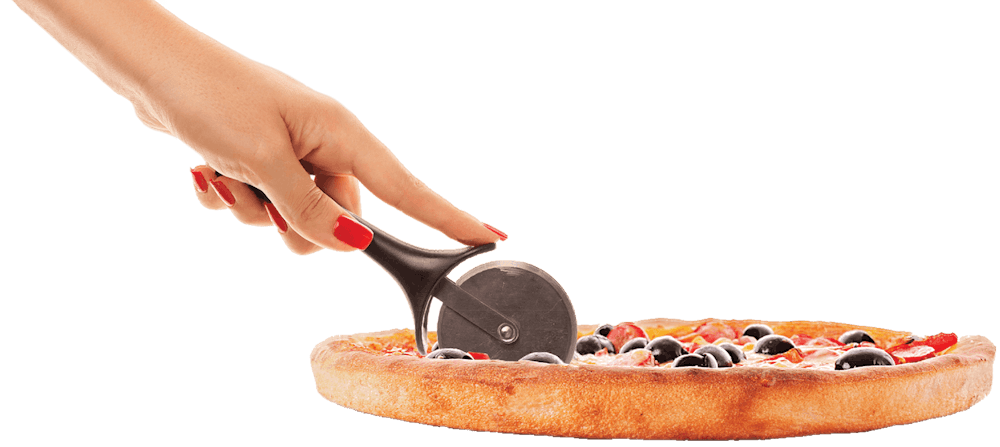 Appetizers & Sides
Soft Pretzels With Beer Cheese Dip

A basket of our Famous Pretzel Sticks (4) with Homemade Beer & Bacon Cheese Dip.

$8.99

Cheese Bread

A Bakery Fresh Roll topped with Garlic Butter and a blend of Cheeses. 4 Slices with our Homemade Sauce.

$6.99

Pizza by The Slice

Ask your Server for today's selections.

$2.99

Thick and Crispy Onion Rings (12)

$6.99

Basket of Seasoned Tater Tots or Thin Cut French Fries

$4.99

Garlic Breadsticks with Dipping Sauce (3)

$3.99

Italian Meatball Side with Sauce (2)

Two of our Famous Homemade Meatballs served with our Spaghetti Sauce. Great on their own or add to your favorite Pasta.

$5.99

Garlic Bread

Our Italian Sub Roll topped with Garlic Butter, Parmesan Cheese, & Seasonings with Sauce for Dipping.

$4.99

Buffalo Tots

Our Famous Appetizer – We toss Crispy Tater Tots in our Buffalo Wing Sauce with a Hint of Ranch. Amazing!

$5.99
Italian Round Garlic Bread

Our Northern Italian Deep-Dish topped with Garlic Butter and Parmesan then we add a hint of Pepperoni, Onion, a Dash of Crushed Red Pepper, and a Blend of Cheeses. This Unique Garlic Bread is Great for Sharing!

12" $9.99

14" $11.99

Cajun Fries with Seasoned Sour Cream

Crispy House Fries perfect for dipping in our Seasoned Sour Cream.

$6.99

Wings

Classic Buffalo, Frankie's Chipotle' Bbq, Cajun Dry Rub, or New Sweet Chili.

(10) With Celery and your choice of Blue Cheese or Ranch for Dipping.

$10.99

Frankie's Burger or BLT Sliders (4)

$9.99

Cheese Curds with Parmesan Tomato Dip

$7.99

Loaded Tater Tot Kegs

With Bacon, Green Onion, Melted Cheese & Sour Cream.

$8.99

Flatbreads

Choose one of 3 Flatbreads to Share or Enjoy as a Meal. Buffalo Chicken, Chicken & Bacon Ranch or our Italian Deli.

$11.99

Chicken Tenders (5)

With Dipping Sauce.

$8.99
Pizzas
Pizza Styles
True to the Chicago tradition we offer the three authentic styles of crust so popular in the windy city.
Traditional Thin Crust

Our Thin Crust Pizza is prepared by rolling fresh dough thin and topping it with our special homemade tomato sauce - made from the best California tomatoes. We add your choice of fresh ingredients and loads of mozzarella cheese, then we bake it in our stone ovens at high temperatures for a tender yet crisp crust.

Deep Dish Pan

Our Deep-Dish Pan Pizza is a thick northern Italian pizza favorite. This buttery, chewy crust is topped with our rich, delicious tomato sauce, then layered with your favorite toppings and covered in premium mozzarella cheese. This Chicago favorite is baked to perfection and will keep you coming back for more!

Chicago Style Stuffed

Our signature pizza that Chicago is famous for: This beast has more cheese and delicious ingredients baked inside than any other pizza around! We line a pan with our fresh pizza dough and fill it with loads of your favorite toppings and tons of mozzarella, then we cover it with an extra thin layer of dough. Finally, its topped off with a deep layer of our special homemade tomato sauce!

This is PIZZA AT IT'S BEST!

Please allow 40 minutes baking time… it's well worth the wait!
Toppings
Meats

Canadian Bacon | Chicken Breast | Genoa | Salami | Ham | Hamburger | Refried Beans | Hickory Smoked Bacon | Italian Sausage | Pepperoni | Turkey | Sliced Roast Beef | Meatball | Anchovies

Veggies

Black Olives | Green Peppers | Jalapeño Pepper | Mushrooms | Onions | Spinach | Broccoli | Roasted Red Peppers | Tomatoes | Green Olives | Sauerkraut | Garlic | Pineapple | Artichokes | Banana Peppers | Giardiniera Peppers

Cheeses

Mozzarella | Cheddar | Provolone| Feta| Spicy Ghost Pepper Jack
Specialty Pizzas
Frankie's Special

Fresh Italian Sausage, Pepperoni, Green Peppers, Mushrooms & Onions.

Spinach Soufflé

Fresh Spinach, Mushrooms, Garlic & Red Onions with a Dash of Extra Seasonings.

Fiesta

We top your pizza with Salsa, Fresh Ground Beef, Re-Fried Beans, Onions and Cheddar Cheese. On the Side we include Fresh Lettuce, Tomato and Jalapeños for a Kick!

The "Monster"

Made with Italian Sausage, Pepperoni, Canadian Bacon, Mushrooms, Onions, Green Peppers, and Black Olives.

Triple Cheese

Loaded Triple Thick with Mozzarella, Smokey Provolone, and Cheddar Cheeses.

Buffalo Chicken

Spicy Buffalo Wing Sauce Tops this Pizza Then we add Grilled Chicken, Onions, Green Peppers with Smokey Provolone and Mozzarella Cheeses.

*Not available in Chicago Stuffed

Margarita

Fresh Dough Brushed with Imported Olive Oil, Parmesan Cheese and Garlic. Then we add Basil, Fresh Tomatoes & Red Onions. The Italian Classic Baked to Perfection!

** Add Grilled Chicken at no Extra Cost

*Not available in Chicago Stuffed

The "Windy City"

A Crazy Combination of Sliced Chicago Hot Dogs with Sauerkraut & Green peppers. Topped with Chicago Style Giardiniera Peppers! Delicious!

Chicken Fajita

Strips of Seasoned Grilled Chicken Breast with Onions, Green Peppers, Tomatoes and Black Olives Baked together with Cheddar & Mozzarella Cheese. Served with a Side of Sour Cream.
Sauerkraut Supreme

Your Choice of Meat added to Sauerkraut, Onions & Mozzarella Cheese.

Four Meat

Italian Sausage, Fresh Ground Beef, Pepperoni and Canadian Bacon top this Meat Lovers Favorite!

Italian Garden

Topped with Fresh Garlic, Basil, Green Olives, Red Onions, Tomatoes, Green Peppers and Provolone Cheese.

Hawaiian Special

Canadian Bacon and Delicious Pineapple with Extra Mozzarella Cheese and Red Onions.

Chicken Alfredo

Topped with our Homemade Alfredo Sauce then we add Grilled Chicken, Broccoli, Red Onions and Mushrooms. This is a Popular Alternative to our Red Sauce Pizzas.

*Not available in Chicago Stuffed

Bacon Cheeseburger

We start with a blend of Ketchup and Mustard to top the Pizza then add Fresh Ground Beef, Grilled Bacon, Red Onions, and a Blend of Mozzarella and Cheddar Cheese. Topped with pickles!

*Not available in Chicago Stuffed

Frankie's Chipotle BBQ Chicken

Pizza Crust topped with Our Chipotle' BBQ Sauce then add Grilled Chicken, Smokey Bacon, Red Onions and a Blend of Cheddar & Mozzarella Cheese.

*Not available in Chicago Stuffed

Vegetarian

A Vegetarian Dream of Onions, Mushrooms, Green Peppers, Spinach, Tomato & Broccoli.
Pastas
All Pastas Served with Homemade Garlic Breadstick
Add a Fresh Caesar or House Salad only $1.99
Fire Roasted Chicken Tortellini

Sautéed Chicken & Tortellini with Green Peppers & Mushrooms tossed in a Roasted Pepper Cream Sauce topped with Parmesan Cheese.

$12.99

Tortellini Alfredo

Pillows of Delicate Cheese filled Pasta with our Alfredo Sauce served with Sautéed Onions, Mushrooms and Imported Italian Ham.

$12.99

Baked Penne Rigatoni

Italian Penne Pasta Baked with a wonderful mixture of Tomato Cream Sauce and our rich Meat Sauce and three Cheeses.

$11.99

Chicken Alfredo

Strips of grilled Chicken Breast with sliced Mushrooms and Onions sautéed in a touch of Garlic Butter then smothered with our traditional Parmesan cheese sauce & tossed with Fresh Fettuccini.

$12.99

Spaghetti

Thin, imported Pasta piled high and served with our delicious Homemade Italian Meat Sauce.

$9.99

** Meatless Marinara Available by Request.

Spaghetti Works

Spaghetti Piled High, loaded with Meat Sauce and served with a Homemade Italian Meatball and Sausage Link or 2 Homemade Italian Meatballs.

$11.99
Fennel Penne

Fresh Fettuccini Pasta sautéed with Onion, Mushroom, Broccoli & Spinach seasoned with Garlic and tossed in our Parmesan Alfredo.

$11.99

Ravioli

Your Choice of Tender Ravioli filled with your choice of Italian Meat or Light Ricotta Cheese with our Homemade Meat Sauce. Half Meat & Half Cheese orders also available.

$10.99

Cajun Chicken Fettuccini

Grilled strips of Chicken with sautéed Onions and Green Peppers, tossed with fresh Fettuccini & our spicy Cajun Cream Sauce.

$12.99

spicy

Chicken Parmesan

Parmesan Crusted Chicken Breast Smothered in Mozzarella and Provolone Cheeses Served over Penne Pasta and our Homemade Italian Meat Sauce.

$13.99

Homemade Lasagna

Layers of Fresh Pasta, Italian Cheeses and our Rich Tomato Meat Sauce.

$11.99
Burgers & Dogs
Burgers
*Burgers Served with Choice of Side
Burger Sides

Chips, Potato Salad, Pasta Salad, French Fries .99, Tater Tots .99, Onion Rings $1.69, Cajun Fries $1.99, Buffalo Tots $1.99, Caesar or House Salad $1.99

**Our Burgers Are Served Pink or No Pink (Well Done on Request)

Loaded Burger

Our Hand-Pressed Burger is Loaded with Bacon, Lettuce, Tomato, Pickles, Onions & Mayo, With your choice of American, Cheddar, Smokey Provolone, Swiss, or our Famous Ghost Pepper Jack Cheese.

$12.95

Steakhouse Mushroom & Swiss

Grilled Steakhouse Mushrooms piled high and smothered in Wisconsin Swiss Cheese.

$11.95

Frankie's Chipotle' Bbq Bacon & Cheddar

Our Frankie's Chipotle BBQ Sauce topped with Bacon & Cheddar Cheese.

$11.95

Patty Melt

Classic Patty Melt with Cheddar and Swiss Cheese, Caramelized Onions on toasted Rye Bread.

$11.95

Chicago Fire Burger

A Cajun Style Burger with Ghost Pepper Jack Cheese and topped with Fresh Grilled Jalapeno, Crispy Fried Onion Straws and our Chipotle' Mayo.

$12.95

Burger Sliders

Four Burger Slides with Cheddar, Crispy Onion Straws and our Burger Sauce on Hawaiian Buns.

$10.99
Vienna Dogs
The "Chicago" Dog

A True Chicago Classic! An all-Beef Vienna Hot Dog loaded with Yellow Mustard, Bright Green Relish, Onions, Tomato, Pickle Spear, Spicy Sport Peppers and finished with a dash of Celery Salt all in a Poppy Seed Bun. A Windy City Favorite!

$4.49

The Plain Old Dog

For the less adventurous…. Just a Simple all Beef Vienna Dog served in a Poppy Seed bun with Ketchup and Mustard on the Side.

$2.49

Or add your Favorite Toppings:

Onion, Relish, Tomato, Sport Peppers, Pickles .25/each

Beer Cheese Sauce, Cheddar Cheese, Sauer Kraut, Bacon $1/each
Sandwiches
**Sandwiches Served with Choice of Side
Chicago Style Italian Beef

Dry or Dipped Choice

Peppers Choice

Side Choice

$10.99

The Italian Combo

Dry or Dipped Choice

Peppers Choice

Side Choice

$12.99

Italian Sub

Hot or Cold Choice

$10.99

Cuban Classic

Sliced Pork Loin With Ham, Swiss Cheese & Pickles. Topped with Cuban Mustard Sauce on a Toasted Ciabatta Roll.

$11.99

Turkey Club Croissant

Thin Sliced Turkey Breast with Grilled Bacon, Lettuce, Tomato & Mayo on a Buttery French Croissant.

$9.99

Chicken American

Flame Grilled Chicken Breast topped with Bacon, Lettuce, Tomato, & Mayo served on a toasted Onion Bun.

$10.99

Cajun Chicken

Grilled Strips of Cajun Seasoned Chicken Breast with Onion & Mushrooms. Served in a French Roll then baked with a blend of Cheeses & topped with Shredded Lettuce, Tomato & Cajun Ranch.

$10.99

spicy

Italian Meatball Melt

Homemade Italian Meatballs baked in a toasty French Roll with our Tomato Sauce and melted Mozzarella Cheese.

$10.99

Beer Battered COD

Crispy Battered Cod with our homemade Tartar Sauce, Lettuce, Tomato & Red Onion on a Toasted Bun.

$10.99

Corned Beef Reuben

Classic Corned Beef Sandwich Between Marble Rye with Swiss Cheese, Grilled Sauerkraut & Homemade Thousand Island Dressing.

$10.99

Feel Like Turkey? We can make it a Rachel.
The Dagwood

Our Famous Triple Decker Sandwich is made with Layers of Roast Beef, Turkey, Ham & Bacon. With Mayo, Lettuce & Tomato.

$10.99

Elsen Turkey or Ham Stacker

This Popular Frankie's Sandwich is Stacked with Turkey and Cheddar Cheese with Mayo, Lettuce & Tomato on a Garlic Toasted French Roll.

$9.99

Vegetarian

The Perfect Vegetarian Sandwich on a Parmesan Crusted French Roll topped with Tomato, Green Pepper, Cucumber & Fresh Spinach with Creamy Italian Dressing.

$8.99

Frankie's Chipotle Bbq Beef

In- House Roasted Beef smothered in our own Chipotle BBQ Sauce then topped with Bacon and Cheddar Cheese on a toasted Onion Roll.

$10.99

Roast Beef & Cheddar

Sliced and Grilled Roast Beef with Sautéed Onions, Green Peppers & Mushrooms topped Cheddar Cheese and baked in our French Roll

$10.99

The Hot Deli Beef

We grill our Roast Beef with Mushrooms & Onions then bake it with Provolone Cheese and top it off with Lettuce, Tomato and our famous Ranch dressing in a French Roll.

$10.99

Hot Ham & Cheddar Croissant

Grilled Thin Sliced Ham & Melted Cheddar Cheese on a Buttery Croissant topped with Tomato, Lettuce & Mayo.

$10.99

BLT Sliders

Four Bacon, Lettuce & Tomato with Mayo Sliders on Hawaiian Buns.

$9.99

Sandwich Sides

Chips, Potato Salad, Pasta Salad, French Fries .99, Tater Tots .99, Onion Rings $1.69, Cajun Fries $1.99, Buffalo Tots $1.99, Caesar or House Salad $1.99
Desserts
The Original "Plain"

$3.99

Totally Turtle Cheesecake

$4.99

Chocolate Chip Cheesecake

$4.25

Tiramisu

$4.99

Chocolate Fudge Cake

$4.99

Salted Caramel Cheesecake

$4.99

Cookie

$0.99

Brownie

$1.69

***We have a rotating cheesecake as well***

price varies
Beverages
Fountain

Coke, Diet Coke, Sprite, Coke Zero, Mello Yello, Light Lemonade, Root Beer, Cherry Coke, Ginger Ale, Iced Tea

$1.99

Coffee, Hot Tea, Hot Cocoa, Orange Juice, Bottled Water

$1.69

Red Bull

$3.50
Kids Juice Box

$0.60

Milk or Chocolate Milk

$1.69

San Pellegrino

Pure Orange, Lemon, Grapefruit, Blood Orange

$3